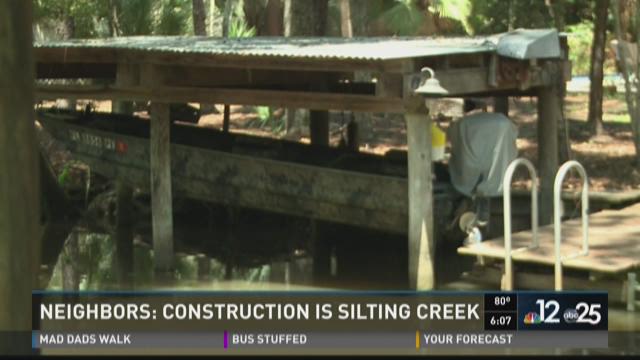 JACKSONVILLE, Fla. -- Deep Bottom Creek is no longer deep, it's shallow.
"It is a mess," said resident Frank Peterson.
There have been historic concerns about the condition of the creek, but the recent widening of Interstate 295 seems to have made matters worse.
""When we have a rain all that dirt from I-295 goes into a retention pond," said Peterson, "it can't hold it and so then it starts overflowing, coming down the creek."
Four years ago, Rick and Roslyn Karstedt purchased a home near the creek. There was a problem then but they say it has gotten worse.