Police: Anonymous tip leads to meth bust | News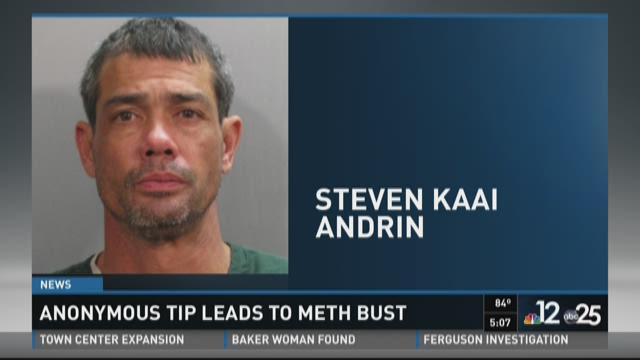 JACKSONVILLE, Fla. -- An anonymous tip led to a list of drug charges for a local man after investigators uncovered the remnants of a meth lab inside a Mandarin home Tuesday.
Steven Kaai Andrin, Jr., 45, is charged with manufacturing methamphetamine and possession of a controlled substance, both felonies, along with misdemeanor marijuana and drug paraphernalia charges, according to an arrest report obtained by First Coast News.
According to the report, a Crime Stoppers tip led the Jacksonville Sheriff's Office's narcotics unit to a home in the 4400 block of Blakely Court. Andrin, who was staying at the home, had allegedly bought or tried to buy ephedrine -- an ingredient used to make meth -- 30 times over the past year, including Tuesday afternoon.
Police alerted the bomb squad and a chemical waste disposal team after getting the OK from the homeowner to enter the home and finding signs of a possible meth lab, including chemicals, inside. They discovered what appeared to be a one-pot meth lab and a can of Drano in the garage along with a gallon of Coleman fuel on the back patio, according to the report.
A plastic bag of marijuana and several marijuana pipes also were found in Andrin's room during the sweep, the report said.