School locked down after suspect chased through school | News
JACKSONVILLE, Fla. — Crown Point Elementary School in Mandarin was briefly placed on a "Code Yellow" lock down after a police chase went through part of the campus Tuesday afternoon, the Duval County Public Schools have confirmed to First Coast News.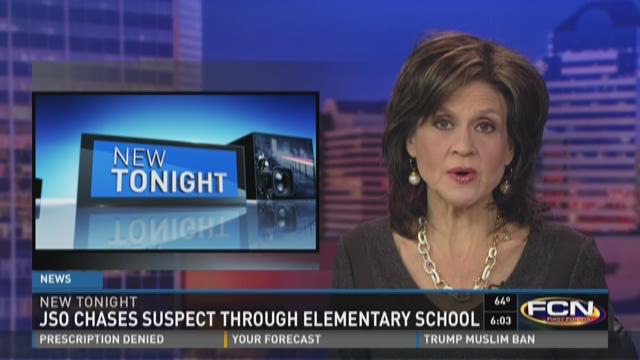 The Jacksonville Sheriff's Office tells us that they were originally called to the area for a home burglary. Officers stopped the suspect vehicle and apprehended two suspects while a third suspect ran.
The school district tells us that the suspect ran through the school. The suspect was located by a K9 a short time later.
Parents tell us that school dismissal was briefly delayed due to the lock down.
School officials tell us the lock down lasted about 20 minutes.
Police have not yet released the names of the suspects involved in the case.